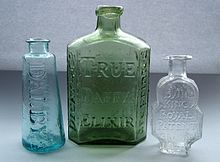 ---
Medicine
Medicine (British English i/ˈmɛdsᵻn/; American English i/ˈmɛdᵻsᵻn/) is the science and practice of the diagnosis, treatment, and prevention of disease.[1][2] The word medicine is derived from Latin medicus, meaning "a physician".[3][4] Medicine encompasses a variety of health care practices evolved to maintain and restore health by the prevention and treatment of illness. Contemporary medicine applies biomedical sciences, biomedical research, genetics, and medical technology to diagnose, treat, and prevent injury and disease, typically through pharmaceuticals or surgery, but also through therapies as diverse as psychotherapy, external splints and traction,medical devices, biologics, and ionizing radiation, amongst others.[5]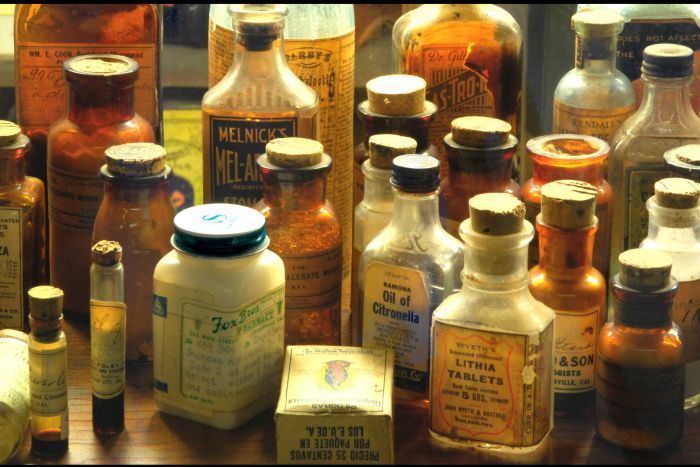 Medicine has existed for thousands of years, during most of which it was an art (an area of skill and knowledge) frequently having connections to the religious and philosophical beliefs of local culture. For example, a medicine man would apply herbs and say prayers for healing, or an ancient philosopher and physician would apply bloodletting according to the theories of humorism. In recent centuries, since the advent of science, most medicine has become a combination of art and science (both basic and applied, under the umbrella of medical science). While stitching technique for sutures is an art learned through practice, the knowledge of what happens at the cellularand molecular level in the tissues being stitched arises through science.
Prescientific forms of medicine are now known as traditional medicine and folk medicine. They remain commonly used with or instead of scientific medicine and are thus called alternative medicine. For example, evidence on the effectiveness of acupuncture is "variable and inconsistent" for any condition,[6] but is generally safe when done by an appropriately trained practitioner.[7] In contrast, treatments outside the bounds of safety and efficacy are termed quackery.
Clinical practice Medical availability and clinical practice varies across the world due to regional differences in culture and technology. Modern scientific medicine is highly developed in the Western world, while in developing countries such as parts of Africa or Asia, the population may rely more heavily on traditional medicine with limited evidence and efficacy and no required formal training for practitioners.[8] Even in the developed world however, evidence-based medicine is not universally used in clinical practice; for example, a 2007 survey of literature reviews found that about 49% of the interventions lacked sufficient evidence to support either benefit or harm.[9]
In modern clinical practice, doctors personally assess patients in order to diagnose, treat, and prevent disease using clinical judgment. The doctor-patient relationship typically begins an interaction with an examination of the patient's medical history and medical record, followed by a medical interview[10] and a physical examination. Basic diagnostic medical devices (e.g. stethoscope, tongue depressor) are typically used. After examination for signsand interviewing for symptoms, the doctor may order medical tests (e.g. blood tests), take a biopsy, or prescribe pharmaceutical drugs or other therapies. Differential diagnosis methods help to rule out conditions based on the information provided. During the encounter, properly informing the patient of all relevant facts is an important part of the relationship and the development of trust. The medical encounter is then documented in the medical record, which is a legal document in many jurisdictions.[11] Follow-ups may be shorter but follow the same general procedure, and specialists follow a similar process. The diagnosis and treatment may take only a few minutes or a few weeks depending upon the complexity of the issue.
The components of the medical interview[10] and encounter are:
The physical examination is the examination of the patient for medical signs of disease, which are objective and observable, in contrast to symptoms which are volunteered by the patient and not necessarily objectively observable.[12] The healthcare provider uses the senses of sight, hearing, touch, and sometimes smell (e.g., in infection, uremia, diabetic ketoacidosis). Four actions are the basis of physical examination: inspection, palpation (feel), percussion (tap to determine resonance characteristics), and auscultation (listen), generally in that order although auscultation occurs prior to percussion and palpation for abdominal assessments.[13]
The clinical examination involves the study of:
It is to likely focus on areas of interest highlighted in the medical history and may not include everything listed above.
The treatment plan may include ordering additional medical laboratory tests and medical imaging studies, starting therapy, referral to a specialist, or watchful observation. Follow-up may be advised. Depending upon the health insurance plan and the managed caresystem, various forms of "utilization review", such as prior authorization of tests, may place barriers on accessing expensive services.[14]
The medical decision-making (MDM) process involves analysis and synthesis of all the above data to come up with a list of possible diagnoses (the differential diagnoses), along with an idea of what needs to be done to obtain a definitive diagnosis that would explain the patient's problem.
On subsequent visits, the process may be repeated in an abbreviated manner to obtain any new history, symptoms, physical findings, and lab or imaging results or specialist consultations.
Institutions Contemporary medicine is in general conducted within health care systems. Legal, credentialing and financing frameworks are established by individual governments, augmented on occasion by international organizations, such as churches. The characteristics of any given health care system have significant impact on the way medical care is provided.
From ancient times, Christian emphasis on practical charity gave rise to the development of systematic nursing and hospitals and the Catholic Church today remains the largest non-government provider of medical services in the world.[15] Advanced industrial countries (with the exception of the United States)[16][17] and many developing countries provide medical services through a system of universal health care that aims to guarantee care for all through a single-payer health care system, or compulsory private or co-operative health insurance. This is intended to ensure that the entire population has access to medical care on the basis of need rather than ability to pay. Delivery may be via private medical practices or by state-owned hospitals and clinics, or by charities, most commonly by a combination of all three.
Most tribal societies provide no guarantee of healthcare for the population as a whole. In such societies, healthcare is available to those that can afford to pay for it or have self-insured it (either directly or as part of an employment contract) or who may be covered by care financed by the government or tribe directly.
Transparency of information is another factor defining a delivery system. Access to information on conditions, treatments, quality, and pricing greatly affects the choice by patients/consumers and, therefore, the incentives of medical professionals. While the US healthcare system has come under fire for lack of openness,[18] new legislation may encourage greater openness. There is a perceived tension between the need for transparency on the one hand and such issues as patient confidentiality and the possible exploitation of information for commercial gain on the other.
Delivery
Provision of medical care is classified into primary, secondary, and tertiary care categories.
Primary care medical services are provided by physicians, physician assistants, nurse practitioners, or other health professionals who have first contact with a patient seeking medical treatment or care. These occur in physician offices, clinics, nursing homes, schools, home visits, and other places close to patients. About 90% of medical visits can be treated by the primary care provider. These include treatment of acute and chronic illnesses,preventive care and health education for all ages and both sexes.
Secondary care medical services are provided by medical specialists in their offices or clinics or at local community hospitals for a patient referred by a primary care provider who first diagnosed or treated the patient. Referrals are made for those patients who required the expertise or procedures performed by specialists. These include both ambulatory care and inpatient services, emergency rooms, intensive care medicine, surgery services, physical therapy, labor and delivery, endoscopy units, diagnostic laboratory and medical imaging services, hospice centers, etc. Some primary care providers may also take care of hospitalized patients and deliver babies in a secondary care setting.
Tertiary care medical services are provided by specialist hospitals or regional centers equipped with diagnostic and treatment facilities not generally available at local hospitals. These include trauma centers, burn treatment centers, advanced neonatology unit services, organ transplants, high-risk pregnancy, radiation oncology, etc.
Modern medical care also depends on information – still delivered in many health care settings on paper records, but increasingly nowadays by electronic means.
In low-income countries, modern healthcare is often too expensive for the average person. International healthcare policy researchers have advocated that "user fees" be removed in these areas to ensure access, although even after removal, significant costs and barriers remain.[19]
Branches
---
Working together as an interdisciplinary team, many highly trained health professionals besides medical practitioners are involved in the delivery of modern health care. Examples include: nurses, emergency medical technicians and paramedics, laboratory scientists,pharmacists, podiatrists, physiotherapists, respiratory therapists, speech therapists, occupational therapists, radiographers, dietitians, and bioengineers, surgeons, surgeon's assistant, surgical technologist.
The scope and sciences underpinning human medicine overlap many other fields. Dentistry, while considered by some a separate discipline from medicine, is a medical field.
A patient admitted to the hospital is usually under the care of a specific team based on their main presenting problem, e.g., the Cardiology team, who then may interact with other specialties, e.g., surgical, radiology, to help diagnose or treat the main problem or any subsequent complications/developments.
Physicians have many specializations and subspecializations into certain branches of medicine, which are listed below. There are variations from country to country regarding which specialties certain subspecialties are in.
The main branches of medicine are:
Basic sciences